Open Source solutions in the embedded world
28-29 September, 2023
Paris / Fondation Biermans Lapotre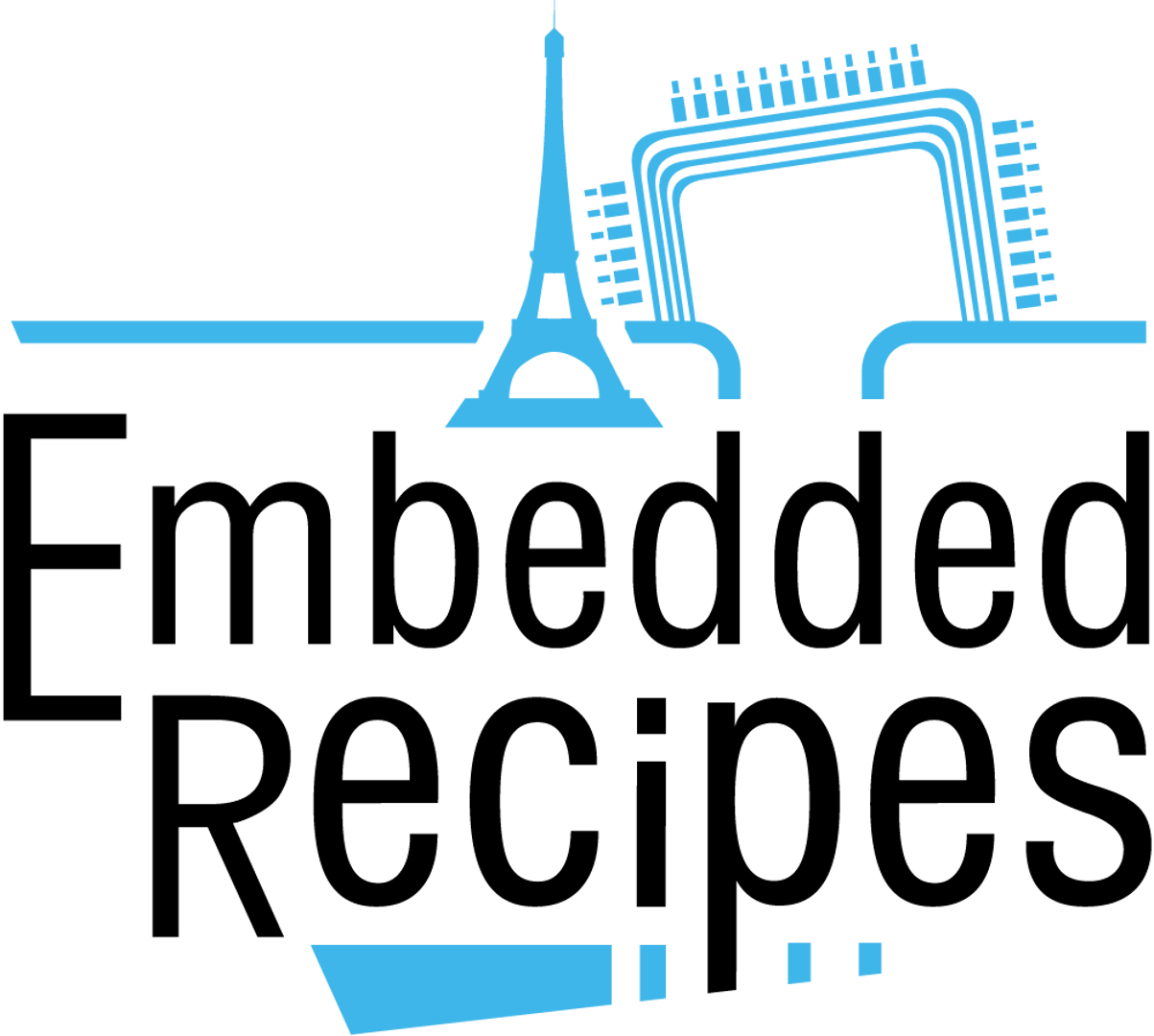 Thank you to all our speakers, sponsors and attendees for making  Embedded Recipes 2023 another excellent edition!
This year we are celebrating the 5th edition of the event, and also celebrating the handover of the event organization to BayLibre. But have no fear… while the event organizers are changing a bit, Embedded Recipes will continue in the same tradition that has been well established by hupstream. BayLibre will be closely collaborating with hupstream and will closely collaborate with Kernel Recipes to share resources, venue, catering etc. The people behind the scenes may be changing, but the same tradition of small, technically-focused, high-quality events will continue!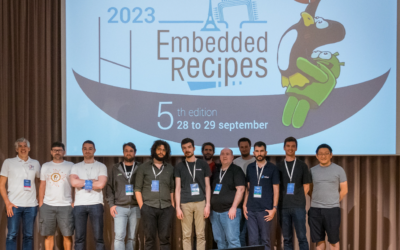 Patrick Titiano took a lot of great photos throughout Embedded Recipes 2023 in Paris. You can view all the photos in this Flickr gallery.
read more
What is Embedded Recipes about

Talks
2 days, around 15 talks and lighting talks.
Thank you for a great conference. Looking forward to 2020!
One of the best talks I have ever experienced at a tech-conf was the one from Helen Leigh. Combining Art and Technology and then making a tech-talk out of it. Want more of it.
Thank you so much! It is a wonderful conference