State of the Beagle:
BeaglePlay, BeagleConnect, and beyond
BeagleBoard.org exists exclusively as a non-profit seeking to improve the state of embedded Linux and Zephyr development.  Learn about the latest developments from the BeagleBoard.org Foundation and how you can get involved to shape the project's direction.  This includes the BeaglePlay based on the TI AM64x SoC, the BeagleConnect Freedom which utilizes Greybus in Zephyr, and the BeagleV Ahead featuring a 64-bit RISC-V SoC.
Jason Kridner, BeagleBoard.org Foundation
[Note: Drew Fustini from the BeagleBoard.org Foundation gave this presentation as Jason was unable to attend]
Video: YouTube
Slides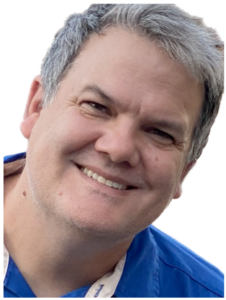 Founder of the BeagleBoard.org project which increases access to embedded Linux hardware, software and training, Jason is passionate about removing barriers to building on the knowledge base of open source to enable designs that respect individuals attention, privacy, understanding and control. As a 28 year veteran of Texas Instruments, he developed experience in the design, manufacturing, testing, applications and marketing of integrated circuits used in embedded systems. Jason leads the development of and maintains open-source development tools such as PocketBeagle, BeagleBone, BeaglePlay and BeagleV.