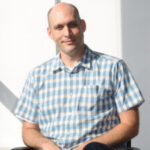 Greg KH
Linux Foundation
Greg Kroah-Hartman is a Fellow at the Linux Foundation. He is responsible for the stable Linux kernel releases, and is also the maintainer of the USB, driver core, staging drivers, and other portions of the Linux kernel. He spends his time reviewing patches and traveling to conferences to give presentations.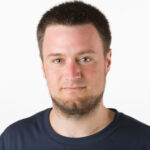 Sebastian Reichel
Collabora
Sebastian Reichel is working on hardware enablement of embedded devices as a kernel engineer for Collabora. He is also maintaining the power-supply subsystem containing battery related code since almost a decade.
In his free time he can either be found at his local hackerspace, or at the fire brigade where he is the deputy lead of the rescue diving squad.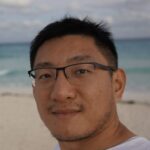 Da Xue
Libre Computer
Da Xue is a computing systems designer with backgrounds in software and hardware. He specializes in building reliable, scalable, and/or high throughput systems across a variety of domains. His current focus is on creating and formalizing mass-market embedded systems powered by upstream open source software. He is an avid skier, cyclist, scuba diver, and traveler.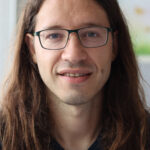 Mario Sánchez-Prada
Igalia
Software engineer and partner at Igalia with 16+ years of experience working on the development of Linux-based Operating Systems, the GNOME platform, Web engines (i.e. WebKit, Blink) and Web browsers (Epiphany, Chromium). Past experience includes work on the Maemo project, Litl OS, GNOME, WebKit (with a focus on the WebKitGTK port), Samsung's SmartTV platform, Endless OS, and the Chromium project, among several other projects. Mario currently works as part of Igalia's WebKit team coordinating its efforts around WebKit and WPE.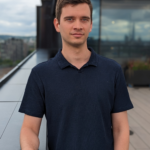 Pierre-Clement Tosi
Google, Android security
Pierre-Clément is a Senior Software Engineer in the Android Security team at Google in London, contributing to different components of the Android Virtualization Framework. He has experience with low-level software (baremetal software, operating systems, device drivers), high-level hardware design (CPU architecture, FPGA-based acceleration), and modern approaches to software security (e.g. Rust). Passionate about the open-source philosophy, he has contributed to many projects related to those interests. Previously, he worked as a Performance Engineer at Arm, Cambridge.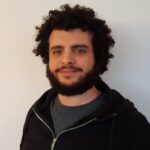 Ahmad Fatoum
Pengutronix
Ahmad joined the kernel team at Pengutronix in 2018 to work full-time on furthering Linux world domination. He does so by helping automotive and industrial customers build embedded Linux systems based on the mainline Linux kernel. Having a knack for digging in low-level guts, his tasks include hardware enablement, Linux driver development and boot loader porting. Ahmad is an active contributor to a number of open-source projects, including the Linux kernel and the barebox boot loader.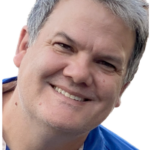 Jason Kridner
BeagleBoard.org Foundation
Founder of the BeagleBoard.org project which increases access to embedded Linux hardware, software and training, Jason is passionate about removing barriers to building on the knowledge base of open source to enable designs that respect individuals attention, privacy, understanding and control. As a 28 year veteran of Texas Instruments, he developed experience in the design, manufacturing, testing, applications and marketing of integrated circuits used in embedded systems. Jason leads the development of and maintains open-source development tools such as PocketBeagle, BeagleBone, BeaglePlay and BeagleV.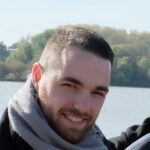 Philip-Dylan Gleonec
Savoir Faire Linux
Philip-Dylan joined Savoir-faire Linux as an embedded system engineer and free software consultant in September 2020. He has experience in both hardware and embedded software designs, in a range of fields including mobile telephony, video transmission systems, hardware acceleration, Internet of Things and industrial systems. With a background in both hardware and software, he develops drivers, BSP and middleware for various customers, with a focus on audio and real-time Linux systems.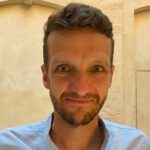 Samuel Ortiz
Rivos
Samuel Ortiz is a software engineer at Rivos, where he works on security and confidential computing.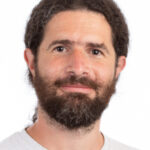 Tomeu Vizoso
Consultant
Tomeu Vizoso is an independent consultant that has been working on FOSS since 2007, from kernel infrastructure to drivers and most parts of the desktop and consumer userspace stack.
Since 2023 consults directly for companies that wish to enable machine-learning workloads with mainline.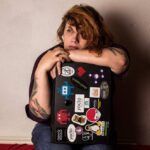 Eilís Ní Fhlannagáin (Pidge)
BayLibre
Eilís "pidge" Ní Fhlannagáin has been involved in Linux, Open Source and embedded systems for over 30 years. She is a Yocto Project Ambassador and has been working on and around the Yocto Project and OpenEmbedded since before v1.0. She is the former Release Manager for the Yocto Project and is one of the current maintainers of CROPS and crops-generator.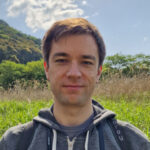 Laurent Pinchart
Ideas on Board
Laurent Pinchart is the founder and CEO of Ideas on Board, a company specialized in delivering camera and display solutions for Linux across all markets. With 20 years of experience as a Linux kernel developer and maintainer, Laurent has driven the design of the Linux kernel camera API and has participated in multiple industry working groups to standardize camera protocols. Most recently, he has started the libcamera® project to give Linux a full camera stack in collaboration with silicon vendors and OEMs.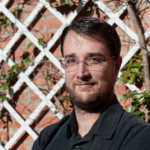 Neil Armstrong
Linaro
Neil joined Linaro in September 2022 to work full-time on Qualcomm Upstreaming of their high-end SoC platforms.

Neil has been hacking on embedded platforms since he was 16 years old, from Casio Calculators, Set-Top-Boxes & security SoCs for Digital TV to Compute & Phones platforms in the last months, upstreaming 1k+ changes to Mainline Linux so far.
He maintains the Amlogic Linux & U-Boot baseport, Linux DRM Bridge & Panel codebase. In addition to Qualcomm, Neil regularly contributes to the Linux Kernel and U-Boot supporting the Amlogic SoCs support and DRM codebase.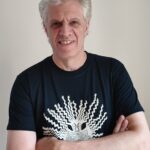 Stefano Babic
Denx
Stefano Babic is a software engineer working on Emdedded Systems with over 25 years of experience. He is an enthusiast open source developer and maintainer in the U-Boot project for the NXP i.MX processors and he is author and maintainer for SWUpdate.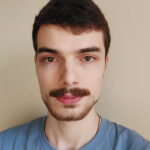 Romain Gantois
Bootlin
Romain Gantois is a junior engineer at Bootlin, and a Linux user since 2017. He has developed Snagboot as part of his end-of-studies internship and is working on system integration and driver development projects for Bootlin.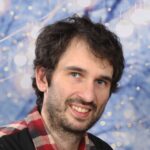 Charles-Antoine Couret
Mind
Charles-Antoine Couret has been involved in Fedora Project since 2009 in QA, docs, translations and marketing teams. He is president of the Borsalinux-fr association since 2015 to spread Fedora distribution in the French speaking area.

He has 10 years of experience in embedded systems. He has worked since 2016 for Essensium, in Mind's division, a Belgian consultancy company specialized in Linux embedded systems. He is working for industrial customers to integrate Linux BSPs with buildroot or Yocto projects to fit into their hardware projects and to develop required pieces of software and Linux or U-boot support.
He has contributed upstream to fix PHY Marvell driver, GS1662 device support in Linux kernel and some fixes related to Yocto and Fedora compatibility.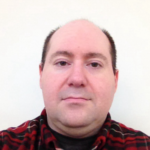 Scott Murray
Konsulko
Scott has been a Linux user for over 25 years, and has developed Linux based embedded products for almost 20 years at a variety of companies large and small. Currently, he works for Konsulko Group as a Principal Software Engineer, providing embedded Linux engineering services for Konsulko's customers. He has been working on Automotive Grade Linux since 2016 and previously presented on various topics at ELC, Yocto Project DevDay, and AGL events.