User Facing Upstream Changes for non-x86 Embedded Systems
Da Xue will discuss all the recent changes that happened upstream for non-x86 Embedded Systems, from a user (hardware designer) perspective. Da Xue will also introduce the Libre Computer AML-S905D3-CC Solitude, part of the Cottonwood family. It is the latest low-power AI-enabled single board computer designed for rich IO edge applications.
Video: YouTube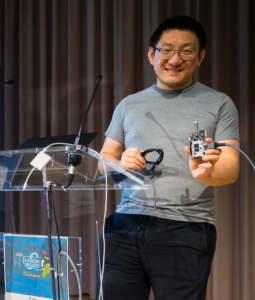 Da Xue is a computing systems designer with backgrounds in software and hardware, and founder of the Libre Computer company. He specializes in building reliable, scalable, and/or high throughput systems across a variety of domains. His current focus is on creating and formalizing mass-market embedded systems powered by upstream open source software.