Steven ROSTEDT
STEVEN ROSTEDT
Steven Rostedt is one of the original developers of the PREEMPT_RT patch; he started working in 2004 with the goal of turning Linux into a Real Time designed operating system. Although, the PREEMPT_RT patch still exists out of tree, several of its features have made it into the vanilla kernel. One of these features being Ftrace, the official tracer of Linux. Steven is the main author, developer and maintainer of Ftrace. He has also created ktest.pl, which is a testing framework within the Linux kernel, and is the one responsible for the kernel build option "make localmodconfig". Outside of development, Steven has done numerous presentations around the world. He's also been on the Kernel Summit program committee from 2010-2016, and is currently one the Linux Foundation's Technical Advisory Board (TAB) members, which represents the kernel community to the foundation.
Steven joined VMware at the start of 2017 as one of the core developers at the heart of VMware's Open Source Technology Center, focused on providing value and leadership in spreading open source expertise and culture across the company. Through VMware, Steven continues to work with various open source communities contributing his time to develop and enhance open source software.
Jean-Marie Verdun
Jean-Marie Verdun
Jea

n-Marie Verdun owns a Master Degree in parallel computer architecture from Paris University. He started his career as a memory performance  engineer at Digital Equipment Corporation, and then led the CEA Tera 1 supercomputer architecture team when France announced the end of nuclear tests in Pacific. Tera 1 was the biggest supercomputer deployed in Europe and has been part of the top 10 systems into the top500 list. When HPe acquired Compaq, Jean-Marie took a business development position, managing the Linux and Open Source strategy for the french market, a double digit fast growth business in early 2000. He founded in 2006 Splitted-Desktop Systems (SDS) a french computer design house focused on computer efficiency and better energy management technology for IT. SDS has since taken a unique position in Open Hardware. He create linuxboot with other hackers in 2017.
Trammell Hudson
Trammel Hudson
Trammell Hudson is a core developer on LinuxBoot and the lead developer on the Heads project, a slightly more secure open source firmware for laptops. He is known for creating Thunderstrike, the first proof-of-concept MacBook firmware rootkit, and was the original developer of the Magic Lantern project, a free firmware for Canon DSLR cameras. He has presented his research at conferences like CCC, BlackHat, and DEFCON, and teaches classes on reverse engineering, embedded systems, and art at the NYC Resistor hackerspace.
Guy Lunardi
Guy Lunardi is Vice President, Business Development at Collabora, a leading global consultancy specializing in delivering the benefits of Open Source software to the commercial world. A firm believer in Open Source, he is directly involved with Collabora's customers and development teams around the world and maintains a close relationship with the Open Source community, communicating requirements essential to Collabora's customers. A native French speaker and fluent in English, Guy has a background in IT management, consulting and software development.
Guy Lunardi
Marek Vasut
Marek Vasut

I have been contractor for multiple companies for many years. My primary responsibility is designing and implementing customer specific functionality. One important aspect of my work is leveraging the benefits of working inside the mainline Linux, U-Boot and OE / Yocto Project, explaining our customers the benefits of pushing the newly produced code back into mainline and effectively doing the contributions. I am therefore heavily involved with both mainline U-Boot and Linux kernel, be it my role as R-Car, SoCFPGA or USB maintainer for U-Boot, MTD co-maintainer in Linux or others. My speaking experience includes giving talks at ELCE, LinuxCon Japan, EmbeddedWorld and various smaller events across Europe.
Rayna Stamboliyska
Rayna Stamboliyska

Rayna is a risk management and crisis mitigation expert with a focus on IT security governance and compliance. An award-winning author for her most recent book "La face cachée d'Internet" ("The hidden face of the Internet", published with Larousse-Hachette), Rayna has extensively explored the impact of data and technology in conflict and post-conflict zones in the MENA region and Eastern Europe. She has consulted for international organisations, private companies, governments and non-profits. Energetic and passionate, Rayna has grown to become a recognized information security speaker committed to educating those outside of the industry on security threats and best practice, and writes up the cybersecurity expert column "50 nuances d'Internet" ("50 shades of Internet") at ZDNet.fr.
Ryad Benadjila
Ryad Benadjila is an R&D engineer at the hardware security lab of the French Network and Information Security Agency – ANSSI. His core focus area are embedded plateforms as well as applied cryptography concepts.
Grant Likely

Grant Likely is a Linux kernel developers, previous maintainer of the Linux Devicetree subsystem, and a software architect at Arm Limited.
Charles-Antoine Couret
Charles-Antoine Couret

Charles-Antoine Couret has been involved in Fedora Project since 2009 in QA, docs, translations and marketing teams. He is president of the Borsalinux-fr association since 2015 to spread Fedora distribution in French speaking area.
He has 5 years of experience in embedded systems. He works since 2016 for Essensium, in Mind's division, a Belgian consultancy company specialized in Linux embedded systems. He is working for industrial customers to integrate Linux BSPs with buildroot or Yocto projects to fit into their hardware projects and to develop required piece of software and Linux or U-boot support.
He has contributed upstream to fix PHY Marvell driver, GS1662 device support in Linux kernel and some fixes related to Yocto and Fedora compatibility.
Yves-Marie Morgan
Yves-Marie Morgan
2015-2018: Software architect Parrot Drone SAS -> design drone software based on linux
-2012-2015: Software architect Parrot automotive -> design infotainment platform based on android/linux
Mathieu Renard
Mathieu Renard
Mathieu Renard is currently working as deputy head of the hardware and software security lab at the French Network and Information Security Agency – ANSSI. He has more than 8 years of experience in security research and penetration testing. His core focus area are embedded systems and mobile devices security. He has presented at many conferences including Hack.lu, SSTIC, Hack In Paris, WOOT | USENIX etc.
Jeremy Rosen
Jeremy Rosen
J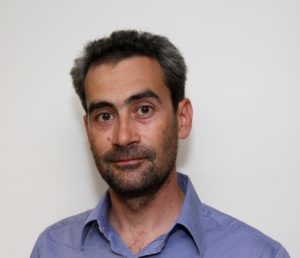 eremy Rosen is a French engineer with more than fifteen years of experience in all aspects of embedded linux systems and open-source developement. He manages the expertise branche of Smile-ECS and gives courses in various embedded linux developement and integration, specializing in the "plumbing" layer of linux.
Fabien Lahoudère
Fabien Lahoudère

Fabien joined Collabora in June 2016 as an embedded Linux engineer.
He has 10 years of experience in C development on Linux platform and firmware/distribution creation
using Yocto or Buildroot. He mostly integrate, debug or develop feature for embedded devices powered
by open source components (u-boot, Linux, Systemd, wayland …) for different sectors of activity
such as automotive, cinemas, navigation systems, aerospace …
As a Linux kernel developer, he has contributed patches on various subsystem (USB, RTC, device tree
…)
Neil Armstrong
Embedded Linux Engineer since 2008, Neil worked on small home-designed SoCs for Digital TV Content Protection, Set-Top-Box or Security Co-Processor. He ported and maintained Linux for early FPGA based validation, ASIC samples validation and final products from version 2.6.17 to the latest 4.0.0 for ARM946 No-MMU to Cortex-A9 based SoCs. Neil experiences technical presentations during its engineering studies and within local technical events about various Open-Source technologies.
Christian Charreyre
Christian Charreyre
Christian Charreyre is an embedded Linux expert working for CIO Systèmes Embarqués, a French company specialized in embedded systems development : electronic, system and applicative software.
He has been using Linux in embedded systems for 16 years, and develops kernel code and rich embedded Linux distributions.
He is a trainer on Embedded Linux and Yocto project tools both for direct customers and through the French organization Captronic who promotes embedded software towards French SMEs.
He is a regular speaker in Embedded Linux related events like ERTS (2008, 2014), Solutions Linux (2008, 2009, 2011), RTS (2011, 2013), Sophia Conf (2015).