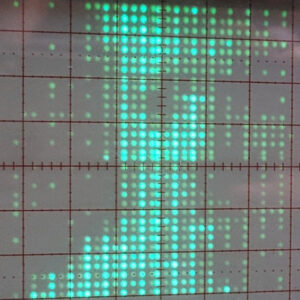 Trammel Hudson
Trammell Hudson is a firmware security researcher and core contributor to the LinuxBoot and Heads projects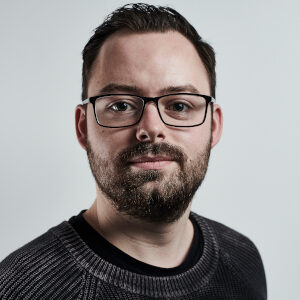 Christopher Obbard
Chris is an engineer at Collabora where he works on Embedded Debian systems. Chris's specialities include audio driver development, working with Debian GNU/Linux for ARM processors. In his spare time, Chris has built the software for the PiDeck project, a real-time embedded distribution for DJs, based on Debian and the xwax application by Mark Hills. PiDeck has a world-wide community and has featured in the official MagPi magazine from the Raspberry Pi Foundation.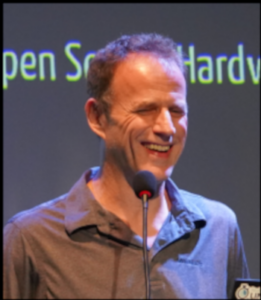 Steven Rostedt
Steven Rostedt is the main developer and maintainer of ftrace, the official tracer of the Linux kernel, as well as the user space tools trace-cmd, the ftrace tracing libraries and co-maintainer of KernelShark. Steven is one of the original developers of the Real Time patch (PREEMPT_RT) and continues his role leading the team that maintain the Real Time patch (PREEMPT_RT) stable releases. He also develops ktest.pl (in the kernel source) and created the Linux kernel "make localmodconfig" option.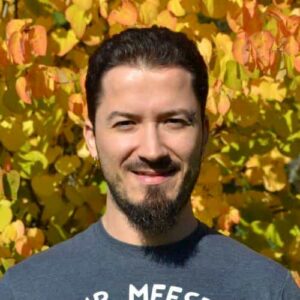 Ricardo Salveti
Ricardo Salveti has over 20 years of experience developing Linux Embedded products, working for companies such as IBM, Nokia (INdT), Canonical, Linaro and now as Principal Engineer at Foundries.io. Has a large experience working with kernel, bootloader, Android BSP/HAL, Debian/Ubuntu and OpenEmbedded/Yocto, with direct contributions to several upstream projects and speaking in several conferences such as Embedded Linux Conference, Linaro Connect and others.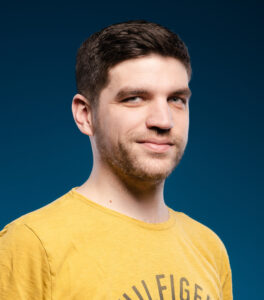 Maxime Ripard
Maxime Ripard is a Linux kernel developper. He is one of the co-maintainers of the drm-misc tree, and the main contributor to the RaspberryPi display driver. He also pioneered and co-maintained the Allwinner SoCs Linux support upstream for 10 years. He also  contributes to other FOSS projects such as U-Boot, Barebox or Buildroot.
Laurent Pinchart
Laurent Pinchart has been a Linux kernel developer since 2001. He has written media-related Linux drivers for consumer and embedded devices and is one of the V4L core developers. Laurent is the founder and owner of Ideas on Board, a company specialized in embedded Linux design and development. He has given Linux kernel-related talks at numerous FOSS conferences, including Kernel Recipes. He currently shares his time between work on camera and display kernel drivers for multiple SoC vendors, and leading development for the libcamera project.
Alexander Graf
Alexander currently works at AWS and is responsible for the Nitro Hypervisor. Previously, he worked on QEMU, KVM, openSUSE / SLES on ARM and U-Boot. Whenever something really useful comes to his mind, he implements it. Among others he did Mac OS X virtualization using KVM, nested SVM, KVM on PowerPC, a lot of work in QEMU for openSUSE on ARM, the UEFI compatibility layer in U-Boot and QEMU virtualization enablement for M1 Macs.

Richard Hughes
Richard has over 15 years of experience developing open source software.
He is the maintainer of the LVFS, fwupd, libxmlb, ODRS, GNOME Software, AppStream-glib, PackageKit, colord, and UPower and also contributes to many other projects and opensource standards. Richard has three main areas of interest on the free desktop: firmware updating, color management, and power management.
Richard graduated in 2007 from the University of Surrey with a Masters in Electronics Engineering. He now works as a principle engineer for Red Hat, and once built a company selling open source calibration equipment. Richard's outside interests include taking photos, eating good food and looking after his two daughters.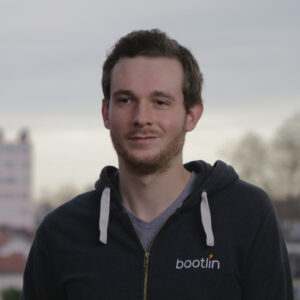 Paul Kocialkowski
Paul joined Bootlin in 2018 and started with bringing support for the Allwinner VPU to mainline Linux. He went on to cover more topics related to graphics and multimedia, with various contributions to the DRM and V4L2 Linux subsystems as well as various related projects.
Before that, Paul worked on boot software topics such as coreboot and U-Boot. He was the lead developer of Replicant (a fully free Android distribution) until 2015. He gave numerous talks about his work at conferences such as FOSDEM.
Helio Chissini de Castro
Helio Chissini de Castro is a Senior Software Engineer and Open Source advisor at BMW-CarIT. With 25 years of open source activity, coming from a Linux background on distros like Conectiva, Mandriva and RedHat, as well part of former Nokia projects like N9, his current assignment is open source tooling for several BMW projects.
Nicolas Pitre
Nicolas Pitre is a software engineer with over 25 years of experience in embedded software including Zephyr and Linux kernel development. In his career, he has worked with many semiconductor leaders during his tenure at Linaro, Marvell, MontaVista Software and more, with involvement spanning consumer product development to support new processor architectures. He has authored several articles including LWN's "Shrinking the Linux Kernel" series. He is currently a Principal Engineer at BayLibre.
Philip-Dylan Gleonec
Philip-Dylan Gleonec is an embedded system engineer and free software consultant at Savoir-faire Linux. With a background in both hardware and software, he develops drivers, BSP and middleware for various customers, with a focus on audio and real-time Linux systems. Philip-Dylan graduated from IMT-Atlantique engineering school, and hols a Ph.D. in telecommunications. He has experience in both hardware and embedded software designs, in a range of fields including mobile telephony, video transmission systems, hardware acceleration, Internet of Things and industrial systems.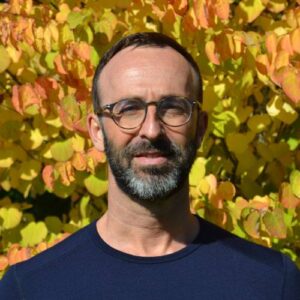 Jorge Ramirez
Jorge Ramirez is an open source software developer with a deep understanding of embedded software architecture, product definition and development cycles from the prototype phases to launch. Most interested in ARM Trusted Firmware ports, u-boot ports, ffmpeg v4l2, video processing, and the Xenomai realtime co-kernel.

Philip Zabel
Philipp Zabel is a kernel and graphics developer at Pengutronix. He maintains a few DRM/V4L2 drivers and the reset controller subsystem in the Linux kernel and works on graphics related FOSS projects such as Mesa, GStreamer, and Weston.
Alexandre Bailon
Alexandre Bailon is a co-founder of BayLibre, an embedded Linux consultancy, where he has developed a driver for the Mediatek AI Processor Unit (APU) and integrated its support in different AI/ML frameworks.